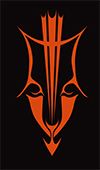 "The show is really good tonight, lovely band and the music great." "What a great bunch of musicians, lets hope they get some bookings locally very soon!"
                                            Text feedback for Radio St Austell Bay interview
I would like to thank-you for a brilliant night everyone had, being entertained by "Love Street"
You and your band were just amazing. The atmosphere Love Street transmitted was electric and I know that it was the best live music we have had in the 10 years that I have owned The Racehorse Inn. As a fellow musician it is quite clear to me that all your band are any match for the rest of musicians up and down the country. Give you and your members a huge pat on the back, you certainly deserve it. The sound and intonation is spot on, the light and shade is so professional,creating a fantastic band that can perform on the most prestigious stage. Love Street are destined for stardom and can only go on to the very highest level.
A HUGE THANK-YOU.
See you soon
Love  Robbie and Pat. xxxx
I had not intended to watch Love Street perform. They were the first band in a succession at that particular venue on that particular night, I didn't know them and I wanted to talk to friends outside, but their music got into my consciousness and drew me in to watch them. Once I began to watch, I found that I had to go down to the front and dance, and to keep doing so until their set finished, and then to wish that it would continue. This is classic good electric folk, veering between high-energy jigs and reels and heart-jerking romantic melodies: and the fiddler is really cute. Love Street are my favourite new band of the year.
Professor Ronald Hutton - Bristol University. 

"Love Street are quite simply, amazing! For a relatively new band, there is a musicianship and musical maturity that one would associate with an established group of 5 years or more. So to say I was super impressed is a complete understatement. The band rocked the house and, and looked fantastic too, a total package. I shall definitely be booking them again, in fact I already have! See you at the festival guys!"
Karen Kay's Faery Events
Dear Love Street, 
I would just like to say thank you for a fantastic afternoon at the Rising Sun Pub.
You are all amazing musicians.
Please let me know when your CD is available and if you have any upcoming gigs that I can bring my friends to.
Wishing you the very best of luck -
Simon
Thank you so much for sorting out the mic stands for me. Would you also please thank all of Love Street for their superb performance at Bursfest 2014. Please rest assured that your support was very much appreciated and that having experienced all the problems that could befall a band on tour on one weekend the rest of your year will run as smooth as silk (trust me I have spoken to the bloke above). Once again it was great to meet you all and a very big thank you.

Ron May. The Big Bursfest, Southampton