Well what can I say. The session at Real World was amazing (as always) and our usual thanks and hugs to Lisa, Carol, Jerome and the whole Real World team. George Shilling worked his magic as our Producer assisted by Real World's in house technician Louis Rogove and Adam Drabble. We were also lucky enough to be joined by our vocal arranger April Andersen and two other brilliant musicians, John Telfer (sax and flute) and Lester Osbourne (percussion).
We managed to lay down the majority of all 10 tracks of the new album and George is now working on the rough mixes.
Watch this space for new news.
It's been a really exciting year for Love Street. We have been working together in a series of studios around the country including the amazing Stage 2 Stage Studios in Bath https://stage2studios.co.uk/ We can not recommend this studio highly enough. Great sound, lovely people, amazing rooms and top notch coffee and tea. Also check out their own label. Hanna is now truly ensconced in the Love Street family and WOW what a difference she has made. We have also made the transition from Folk Rock to full on Prog. In three weeks time we will be back in Real World with our producer George Shilling to start the process of recording our second album "The Alchemists Daughter" which we will also be releasing on vinyl with lots of special goodies. Real collectors items for all you Lovers out there.
Line Up Changes
Unfortunately due to the present UK and Finnish Covid regulations Hannah the fiddle player will not be able to visit us from Finland to play at the Fantasy Forest Festival..   However , we have been very lucky in persuading the very talented multi-instrumentalist Martin Solomon ( www.martinsolomon.co.uk ) to step in on fiddle  for the festival. We will also be joined by the wonderful and similarly talented April Anderson on keyboards, vocals and flute. We are playing the Dragon stage on Sunday 18th July 2021 from 16:00-17:00. Hopefully see you there.
Prostate Cancer UK
Balbex the company that endores Kev with their drum sticks. Have produced special sets of sticks to support the work of Prostate Cancer UK. The sticks are printed with the Prostate Cancer UK logo and cost £8 a set, you can find them and more details with this link https://balbexdrumsticks.co.uk/ourproducts/hi-5a-btw42-dg3mm-jxybx-2mx5c , all proceeds from these sticks go to the charity. Even if you are not a drummer please consider buying a pair of sticks , you never know they could set you on your way to being a drummer yourself.
Some of you may know that Prostate Cancer is an insidious disease (often there are no symptoms with it) and kills more men than any other cancer, it is detected by a simple blood test, so fellas if you are over 45-50yrs please get a test. Prostate Cancer UK supports chaps going through treatment practically and emotionally. Lovestreet are promoting this campaign to support Kev and Andy who are both affected by this disease.
March 2021
Great News
Well Love Streeters, we are thrilled to introduce our two new members of the band. Filling the drum stool is Kevin (Kev) Cook a very experienced chap who does a mean line in bad jokes ... you have been warned!!!!!!. Grooving away on guitar will be Paul Mearing who has depped for us in the past , we liked his playing so much we invited him to join us. You can read more about these illustrious fellows in the Bio section above. All we need now to finnish the band is a fiddle player; luckily enough for us the wonderfully talented Hanna Heinonen from the Finnish  band Greenrose Faire has agreed to help us with her fiddle to complete the second album and for some gigs yet to be confirmed.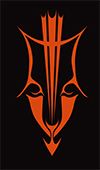 Latest
December 2019
Wow 3 years !! We thought that we should add an update. In January 2016 Jules (lead vox) had to move to Singapore. This was "day job" related and the only way in which to keep the band financially afloat. Despite the miles the band had an amazing year with gigs at Elfia (main stage), Belfast, Northampton, Istanbul, Southend, Hadleigh Country Farm, Holland, Eastbourne, Penrith, Birstall, Cornwall, and lots of extra work with George Shilling on the second album. There were also real attempts to get the band out to the USA and the Far East. Jules stayed in Singapore until April 2017 when he was forced to return to the UK for a new "day job". This however proved to be intense and the band was unable to maintain its previous schedule. On new Years Eve 2018 Jules posted a message on the bands Facebook page which many interpreted as "the end of Love Street". In fact it was aimed at being a rallying call, but words and intent often get mixed up and as a result the band did effectively split. However the embers remained and the hope of a Phoenix like return remains a real possibility. Jules and Andy (bass) have been talking about finishing the second album and hope to include John (guitars). Sadly Cat (fiddle) and Chris (drums) have decided they do not wish to be involved. So in the words of John Lennon - 2020 - lets hope its a good one. And as for Love Street - Genesis-esk - and then there were three - hopefully.
July 2016
It's already been a busy year for Love Street. Headlining Elfia and Karen Kay's FaeryFest. A Spring Tour and now just about to start the Summer Tour. On top of that further work with the fabulous George Shilling on the band's second album and the release of the first single from that album, "I'll Come Back To You" which has already been played by BBC Radio Cornwall. A major PR campaign starts with our new PR Company DITTO Music early August. Also plans coming together for a 2017 European Tour and a possible first trip across the pond for the Streets in the Autumn. Keep following peeps.
June 2015
After the successful launch of Both Sides of the Door, Love Street are getting ready to go back into the studio to start recording their second album, this time at Sawmills Studio, Cornwall. In other exciting news our first official music video for Wing of Yesterday has been released: https://www.youtube.com/watch?v=WJi8mxHVqro and is being premiered by Female First magazine.
Watch this space for more exciting band news!
November 2014
Love Street are now back in the studio with George Shilling putting down the final touches to their debut album "Both Sides of the Door". With some great gigs coming in November the band are now gearing up for the album launch party which will be held at the Eden Project in Cornwall on Thursday 4 December 2014. Not only a great chance to see the band playing all the tracks from the new album and more, but also amazing April Anderson in support and the first ever live play of the hit single "Susanna" with the Loxley Silver Band. Love Street will be donating all ticket sales to the Cornish Air Ambulance and £2 of every copy of the Susanna EP to the Royal British Legion.
October 2014
What a month! After extensive work with our producer George Shilling, our second EP "Susanna" (featuring Loxley Silver Band and also including the track "Friends Like These" from our upcoming album "Both Sides of the Door") is about to go to print and distribution. Once again fantastic mastering work from Greg Calibi at Sterling Sound New York. Check out our Facebook page for release details.
Also great new venues Attica in Peterborough and The Railway Hotel in Southend. Off on our next Irish tour in October before going back into the studio to prepare the 3rd EP "Wings of Yesterday" and then the album release in December at the Eden Project in Cornwall.
Thanks for all your continued support.
August 2014
We are busy recording at George Shilling's Cotswold studios, planning a new EP to be released before the launch of our album this December. We'll be organising a couple of release parties across the UK, hope to see you there. 
July 2014
Our EP is now available on Amazon, iTunes, www.junodowloads and several other platforms. Both tracks have had a great reception at live gigs at several recent festivals and other venues and have been added to playlists on independent radio stations across the country, as well as BBC Cornwall, BBC Sheffield, BBC Solent and BBC Introducing. We have enjoyed interviews on several local radio stations and Lander PR is working to find a TV platform for us - watch this space! We've had a fantastic and very busy month with August looking the same way. Check out our gig list for more opportunities to see us live, and many thanks to all of our supporters that have enjoyed the music so much! See you again soon!
June 2014
LOVE STREET - EP - UPDATE
We have been working hard with our Producer George Shilling and PR team at Lander PR and are now getting close to the release of the band's first EP which will feature "Moving On" and a brand new radio edit of "Highwayman". Both tracks were recorded at Bank Cottage Studios UK and are being mastered by Greg Calibi at sterling Sound New York. Greg was the mastering engineer for Paul Simon's Graceland album and Bruce Springsteen's Born to Run - so we are in good hands. More news to follow soon.
March 2014 
LOVE STREET - ALBUM RELEASE - NEWS
You may have been wondering what has happened to the release date for "Both Sides of the Door" - our debut album ? As you will be aware we have managed to secure PR backing from the leading music PR company Lander PR (the people behind the Britt Awards). Well together with Lander we decided that while the album was pretty good (having been recorded at Real World and Mastered at Metropolis by Ian Cooper - Live & Dangerous, Exodus etc etc) a bit more sparkle and magic dust couldn't hurt. We are delighted therefore to advise you that we are now working with multi award winning George Shilling (who's mixing, engineering and producing credits include Primal Scream, Gabrielle, Bernard Butler, Coldcut, Sleeper, The Corrs, Soup Dragons, Steve Winwood, Ocean Colour Scene, Slade, Lisa Stansfield, Texas and Mike Oldfield). We are booking extra recording and mixing sessions with George prior to a release later this year. 
 The band are also now in preparation for our first European gigs and particularly looking forward to playing at Elfia (http://elfia.com/events/elfia-haarzuilens-2104/). New songs are being written and our on line shop should be up and running in the next couple of months. We are also looking to release the first of our quarterly newsletters in the summer. Don't forget to sign up on the web site if you want to receive these. They are packed with inside information, special announcements and offers that are available only to those on the mailing list. Don't miss out!
We will keep you posted. We can't do this without you and thank you for your support. Love Love Street !!
...........................................................................................................................................
2014 is off to a running start for Love Street with final negotiations in place for Festivals in Launceston, the Isle of Wight and Middlewich to name just three.

The band will be shooting a promo video of the new Album (Both Sides of the Door) later this week and then performing at the Racehorse Inn North Hill on 4 January.

Watch this space for Album release dates and Radio campaign now being organised via Lander PR (Judd Lander is the guy who played harmonica on Karma Chameleon and Church of the Poisoned Mind to name just two of his extensive accolades)
Previous...
"From its run away start there has been no holding back Love Street. The new album "Both Sides of the Door" will soon be available both as a CD and download. We are currently in discussions with a number of distribution companies, pluggers, Amazon, iTunes, and others. Watch this space and our Twitter and Face Book pages for updates and release dates. We are also talking to a number of record labels and "Big Names" in the industry and are looking forward to an exciting and busy 2014. All we do is a reflection of the love and support we get from all you out there that visit the web page, come to the gigs and buy the CD. Thank you for all your support."
---
Love Street have landed an acoustic support slot as part of a performance of the Goblin Market (see Gigs section). This will also be the first UK performance of head line European band Rapalje. Jules says, "our thanks to Karen Kay once again. It is a great honour for the band to be supporting not only Elizabeth Jane Baldry and Maxine Fone but also the fantastic Rapalje".
---
August 2013 - Love Street spend a week living and recording at Peter Gabriel's Real World Studios - recording their first album.
---
Love Street booked to play the Three Wishes FaeryFest 2014
---
Love Street booked to play the OBOD Annual Assembly Eisteddfod - Glastonbury 7 December 2013
---
Grammy Award Winning Ian Cooper to Master Love Streets first album at world famous Metropolis Studios London - November 2013